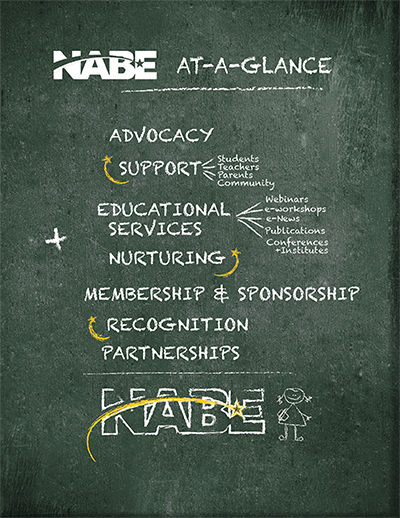 The National Association for Bilingual Education (NABE) Learning Portal is a brand new professional learning experience platform where NABE members can browse free instructional bilingual resources and earn microcredential badges directly from NABE. The microcredentials are crafted to fit the specific needs of the only national professional organization devoted to representing bilingual/multilingual students and bilingual and dual language education professionals. 
In the NABE Learning Portal you will find bite-sized, competency-driven experiential learning content that focuses directly on NABE's core mission: Improving instructional practices for linguistically and culturally diverse children, and providing bilingual educators with high-quality professional development opportunities. This engaging Portal uses microlearning to advance and certify you as a dual language leader, starting today!
We invite you to explore the benefits of the intersect of the "microlearning" movement and competency-aligned credentialing, where NABE's own essential training and skills development are transformed into a learning engagement platform designed to fit the unique mastery needs of its members. The learning platform's approach is grounded in the belief that relevant and rewarding content is what moves adult learners to engage online. The state-of-the-art microlearning NABE platform is crisp, clean and easy-to use while remaining focused on its mission: preparing 21st multiliterate global citizens who will make contributions in economic, civic, technological and cultural advancement.